This is a story unknown to far too many people. Learn the truth about your country, U.S. citizens. You better OBEY the dominant culture and bow down to your corporate rulers… or else.
Moorbey'z Blog
Philadelphia, PA — Thirty-one years ago today, one of the most blatant acts of terrorism was carried out on American soil against American citizens by an American police department. Obviously, this is the one terror attack the government won't remind you about — and, in fact, would prefer you forget completely.
On May 13, 1985, a massive operation by the Philadelphia Police culminated in an all-out attack and bombing on the peaceful, radical movement dedicated to black liberation, MOVE. At the end of the day, 11 people — including five children — had been killed, 65 homes destroyed, and the relationship between law enforcement and civilians arguably changed forever.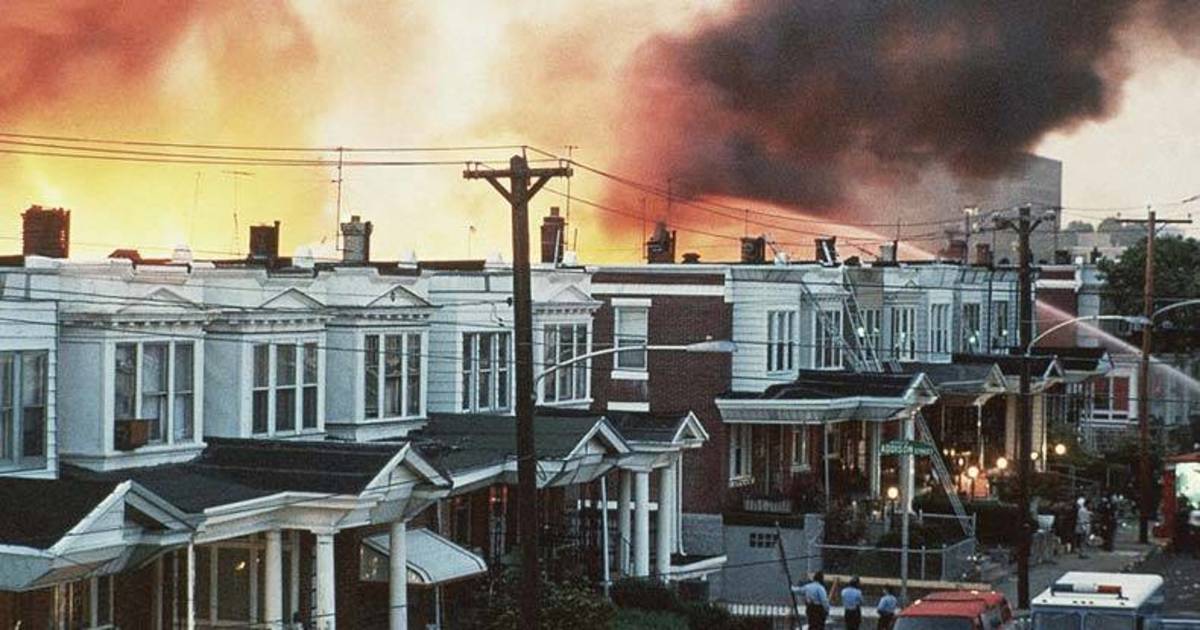 Lest we forget.
MOVE advocated, according to Robin Wagner-Pacifici who has written books on the group, a "quasi-Rastafarian, anti-technology, and pro-animal-rights" lifestyle which Philadelphia police and some of the…
View original post 769 more words